Is Half Point PPR Better Than Full PPR? Which is the better scoring system for NFL fantasy football?
In fantasy football, PPR is a scoring measure that stands for points per reception. This means that in PPR leagues, in addition to any offensive position recording points for yards gained, they earn additional points for the reception of the actual catches. With full PPR, one point is awarded for each catch. With half PPR, half a point is awarded for each catch. There's a debate between which one is better, but it seems like general consensus is that half PPR is best. So, is half point PPR better than full PPR?
In PPR leagues, wide receivers and tight ends are valued more because they are the players with the most receptions. Running backs also have more worth, although they are more infrequent ball carriers compared to the former. In PPR leagues, players that catch more and are more involved in plays are valued more. For example, a player who caught 5 times for a total of 50 yards is valued more than a player who caught once but received a 50-yard throw.
RB bros every time they see someone draft a Zero RB team on a half point PPR site pic.twitter.com/gFcI3zkMlL

— Erik Beimfohr 🙌 (@erikbeimfohr) July 19, 2022
Other positions in general receive many more opportunities to score. Quarterbacks have more impact because they need to throw and complete passes more so that the overall points generated in a PPR league is greater. Defenses can also get more points because emphasis on more attempted throws means opportunities for fumbles and interceptions. Meanwhile, positions like kickers stay relatively the same, so they are mainly ignored in PPR leagues.
People will often say, "No way this team can produce two top-12 wide receivers!"

So here's the data. Here's how frequently teams produced multiple players in the top-12/24/36 in half PPR formats since 2011 at WR/RB. This is by points per game, minimum 8 games played per player. pic.twitter.com/Qtvv7YdmGY

— JJ Zachariason (@LateRoundQB) July 23, 2022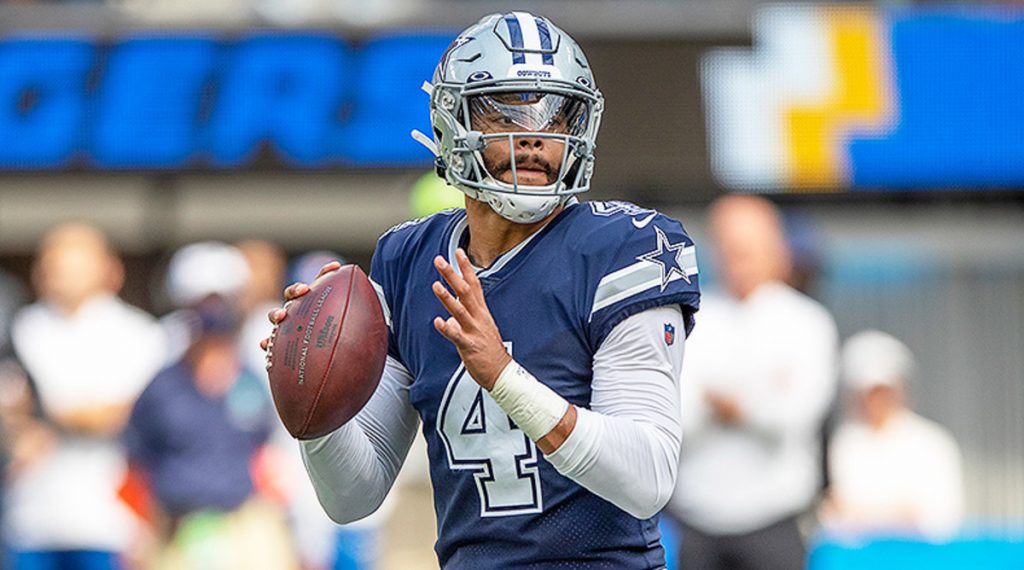 Half point PPR is an attempt to balance this, by cutting the reward for catches in half. By doing this, it doesn't necessarily force a lot of passes, as other point scoring systems stay the same. In addition, some fantasy football experts like Matthew Berry, John Paulsen, and Sean Koerner prefer half PPR because it emphasizes that players that make deep catches are also valuable for a team's offense.
Fantasy Football top 6 (0.5 PPR):

1. Jonathan Taylor
2. Derrick Henry
3. Christian McCaffrey
4. Austin Ekeler
5. Cooper Kupp
6. Dalvin Cook

Agree or disagree? pic.twitter.com/o1QiWTilGi

— FanDuel (@FanDuel) July 25, 2022
Full-point PPR or half-point PPR for fantasy football?@mattkdelima breaks down the pros and cons of the top scoring systems and provides his verdict on the best one to use for the upcoming season ⬇️https://t.co/whttSs4RBc

— SI Fantasy (@SI_Fantasy) July 22, 2022
More NFL news: 
Follow our NFL page for more key NFL updates and news